Dear friends and supporters of Prague Chamber Orchestra,
we are very sorry, but the circumstances forced us to cancel our concert on 24th January 2022. Due to the current deteriorating epidemic situation, we are receiving requests for the return of tickets and mainly in recent days we have had positive tests within the musicians of the Prague Chamber Orchestra. That is why we cannot organize the concert.
We are truly very sorry for all of the inconveniences. Cancelling of the concert is always the last option and this time there is no other choice. Thank you for your understanding.
Sincerely,
Prague Chamber Orchestra
CANCELLED
Matyáš Novák piano
Patrik Sedlář concertmaster
Carl Stamitz Orchestral Quartet in F major
Josef Mysliveček Sinfonia in Es a quattro voci
Wolfgang Amadeus Mozart Divertimento in B flat major, K. 137
Wolfgang Amadeus Mozart Concerto for Piano and Orchestra No. 12 in A major, K. 414
Matyáš Novák
Matyáš Novák, a winner of several national and international competitions, is a versatile artist, sought-after chamber player and accompanist, and a proud member of the PETROF Art Family. He began to play the piano at the age of 5. He graduated from Grammar School J. K. Tyl in Hradec Kralove and the Pardubice Conservatoire, where he studied in the class of prof. Jitka Fowler Fraňková. Currently he is attending the Academy of Performing Arts in Prague, specifically the class conducted by prof. Ivan Klánský. He is also a student at the renowned piano academy "Incontri col Maestro" in Imola, Italy, where he is studying with prof. Boris Petrushansky. Matyáš tours both at home and abroad and has given recitals in a lot of countries in Europe, Thailand and the USA. Between 2015 and 2016 he undertook two successful concert tours in China. In 2017 he debuted in Carnegie Hall, New York. He has given a solo performance with the Brno Philharmonic Orchestra, the Prague Radio Symphony Orchestra, the Hradec Králové Philharmonic Orchestra, the Pardubice Chamber Philharmonic Orchestra, the West Bohemian Symphony Orchestra, the Bohuslav Martinů Philharmonics, the Chamber Orchestra Quattro, the Orchestra da Camera di Imola, the Janáček Chamber Orchestra.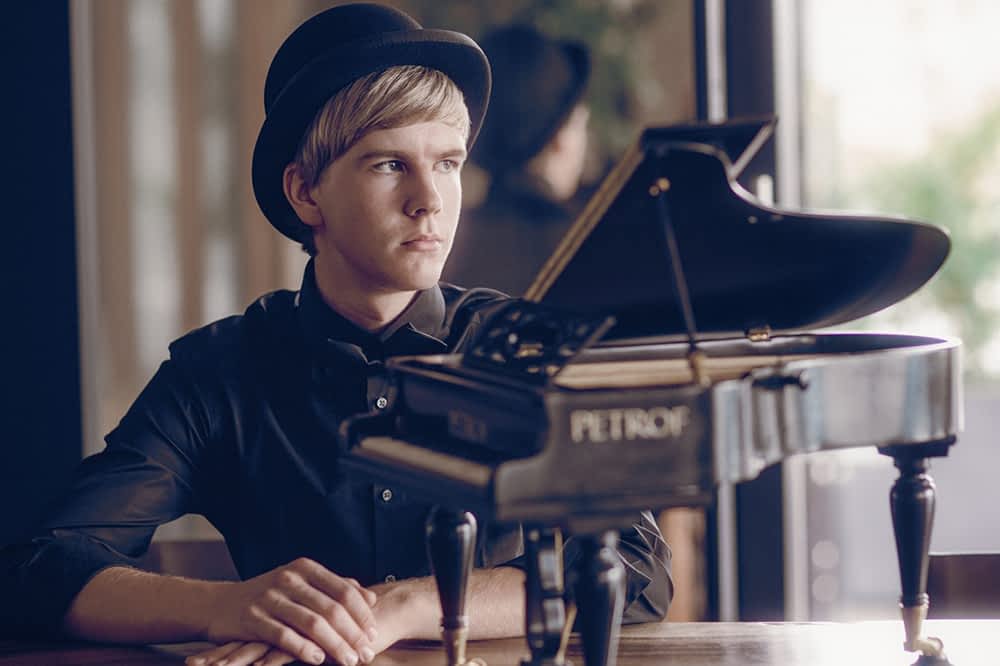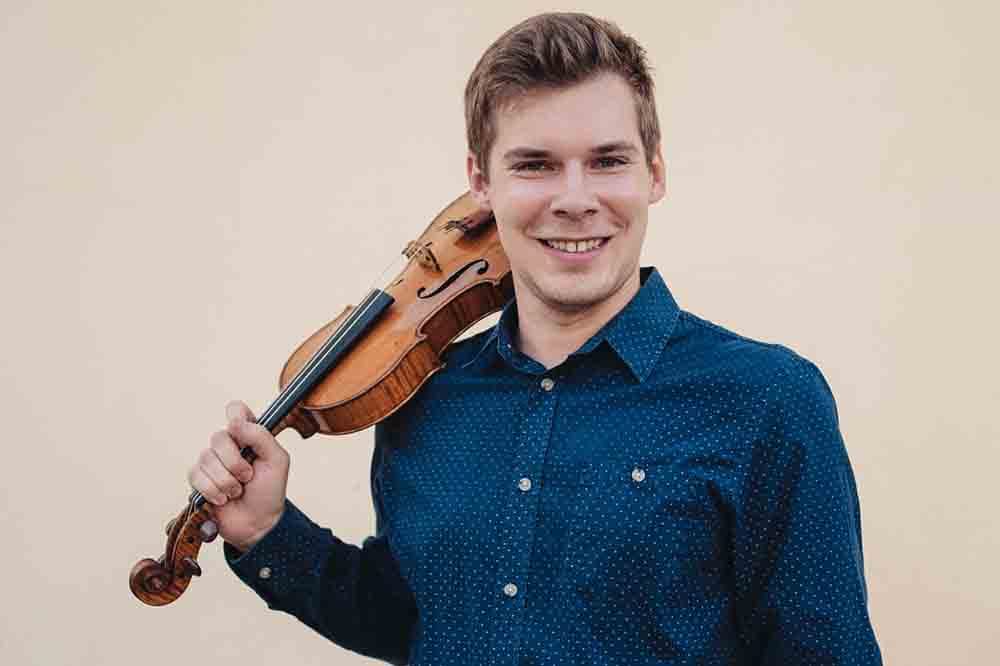 Patrik Sedlář
He studied violin at the P. J. Vejvanovského Conservatory in the class of Prof. Jaroslav Krátký between 2009-2015. He regularly participates in violin competitions – in 2011, at the Josef Muzika International Competition in Nová Paka he received an honorable mention and a year later the 3rd prize. In 2018, he received an honorable mention at the Bohuslav Martinů competition in Prague. Since 2011 he has regularly attended Master Classes of Prof. Bohuslav Matoušek in whose class he studied at the Academy of Performing Arts in Prague. In 2013 and 2015, he received a scholarship of the Czech Music Fund Foundation for the Support of Czech Modern Music. In September 2015, he performed as soloist with Moravian Philharmonic at Kroměříž Music Summer festival. In 2018-2019, he completed one-year of study at Universität für Musik und darstellende Kunst Wien with the concertmaster of Wiener Symphoniker Jan Pospíchal. He is a member of the Errai piano trio, which regularly performs in the Czech Republic, Germany and Turkey. In 2018, trio won 2nd place at the Bohuslav Martinů competition in Prague, and in 2019 they performed solo with the North Bohemian Philharmonic in Teplice.