Ladislav Horák accordion
Petr Tomeček pan flute
Patrik Sedlář concertmaster
Antonio Vivaldi Sinfonia No. 3 in G major
Astor Piazzolla Oblivion
Astor Piazzolla Suite del Ángel
Astor Piazzolla Las Cuatro Estaciones Porteñas
Ladislav Horák
Ladislav Horák is a graduate of the Prague Conservatory and the West Bohemia University in Plzeň (Prof. Jaroslav Vlach). While still a student, he won the national competition in Hořovice (1990) and garnered successes at international competitions in Andorra, Italy and Spain (1987–1990). He performs as a soloist, chamber player and accompanied by orchestras Seongnam Soul Philharmonic, Eskisehir Metropolitan Orchestra, Prague Symphony Orchestra, Moravian Philharmonic Olomouc, North Bohemia Philharmonic Teplice, Prague Philharmonia, Suk Chamber Orchestra, Westmont Philharmonia, Fisorchestra Marchigiana with conductors Gum Nanse, Patrick Souillot, Libor Pešek, Peter Vronský, David Švec and has regularly appeared at prestigious festivals in North America, Asia and throughout Europe. He is a champion of and has given premieres of pieces by contemporary Czech and foreign composers, which he has recorded for Czech and international radio stations. His label Edition Rondo Prague has released a dozen CDs. He represents the Czech accordion school in international organizations (La Confederation Mondialede l'Accordeon, European Accordion Federation) and as a chairman of juries of international competitions. In Prague he is artistic director of the festival International Accordion Days. Since the 1990s, he has taught at the Prague Conservatory, since 2005 he has been its director. He has been invited to lead accordion master classes in Andorra, Castelfidardo (Italy), at the Conservatorio Funchal (Madeira), the Music Academies in Lodz (Poland) and Budapest, the Royal Academies in Aarhus (Denmark) and Stockholm, and the Steinhardt University in New York. Ladislav Horák is one of the first musicians to have performed Astor Piazzolla´s music at concerts in the Czech Republic and elsewhere. The CD "Vivat tango" won CD of the year 2014 by The Violoncello Foundation New York.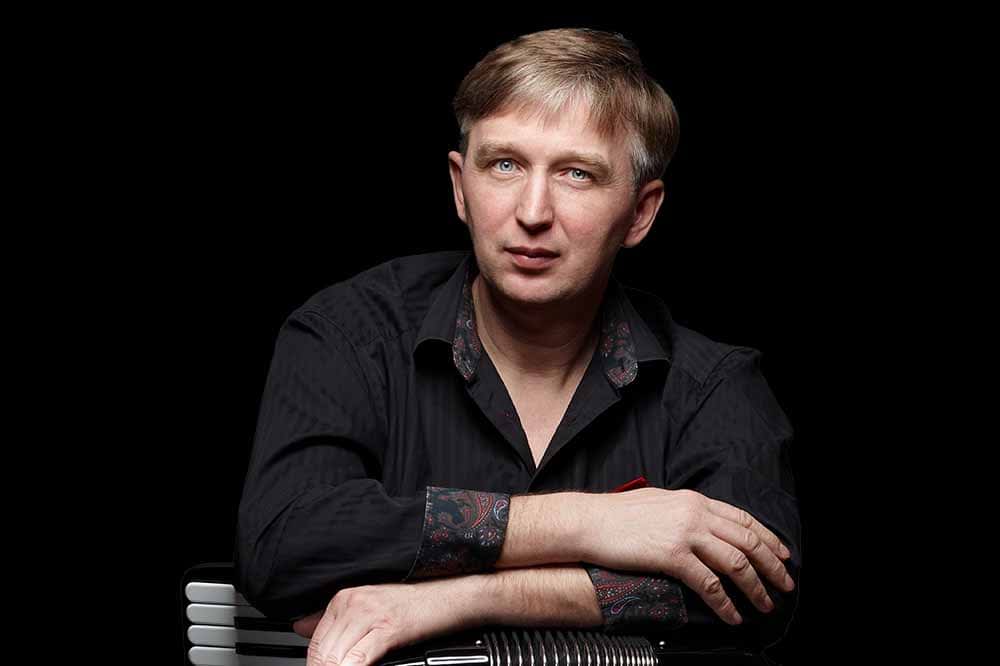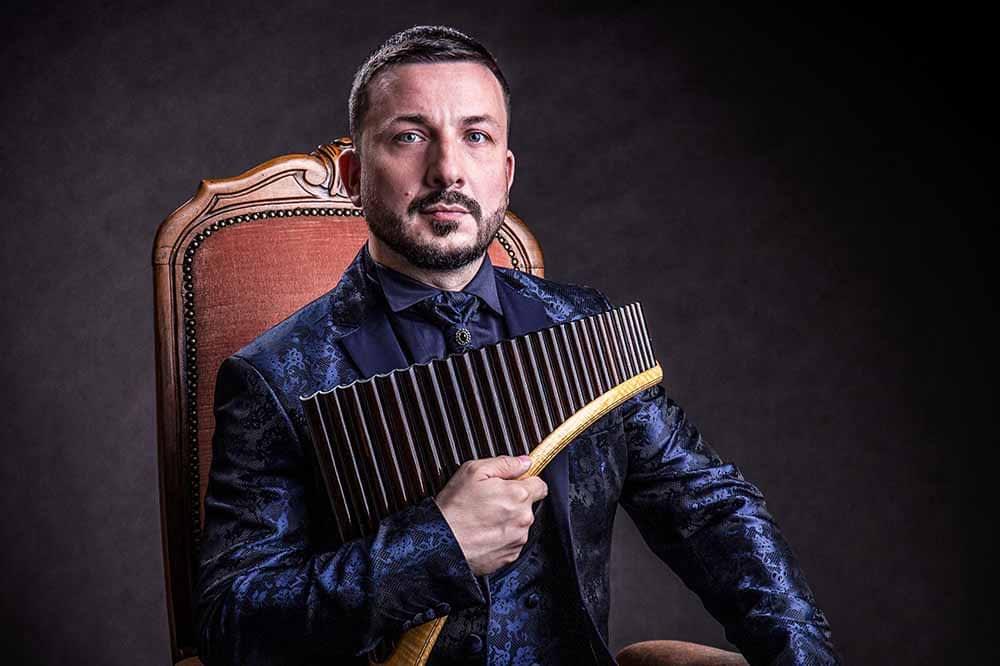 Petr Tomeček
Professional player for pan instrument flute. He was born in Opava and he acquired his first artistic education at the art school of Václav Kálik. There he also worked in a brass band. In 1995 he started to study Janáček Conservatory in Ostrava as a trumpet player. After successful completion of his studies, he was the first trumpeter to play the music of the Prague Castle Guard. There he developed his artistic skills alongside prominent musical personalities. Followed by engagement in the National Theater of the Moravian-Silesian and Silesian Theater in Opava. After a time of musical pauses, he happened to meet the world famous flute player, Mrs. Liselotte Rokyta, who happened to fall in love with her instrument. It was under her artistic leadership that he learned to play this extraordinary instrument. Today he performs not only within the Czech Republic, but also beyond its borders. He collaborates with leading Czech artists. At the same time, he earned the commercial representation of the Polish producer of pan flutes for the market in the Czech Republic and the Slovak Republic.
Patrik Sedlář
He studied violin at the P. J. Vejvanovského Conservatory in the class of Prof. Jaroslav Krátký between 2009-2015. He regularly participates in violin competitions – in 2011, at the Josef Muzika International Competition in Nová Paka he received an honorable mention and a year later the 3rd prize. In 2018, he received an honorable mention at the Bohuslav Martinů competition in Prague. Since 2011 he has regularly attended Master Classes of Prof. Bohuslav Matoušek in whose class he studied at the Academy of Performing Arts in Prague. In 2013 and 2015, he received a scholarship of the Czech Music Fund Foundation for the Support of Czech Modern Music. In September 2015, he performed as soloist with Moravian Philharmonic at Kroměříž Music Summer festival. In 2018-2019, he completed one-year of study at Universität für Musik und darstellende Kunst Wien with the concertmaster of Wiener Symphoniker Jan Pospíchal. He is a member of the Errai piano trio, which regularly performs in the Czech Republic, Germany and Turkey. In 2018, trio won 2nd place at the Bohuslav Martinů competition in Prague, and in 2019 they performed solo with the North Bohemian Philharmonic in Teplice.